---
Our most popular Diffusers...
Hand Picked and Unique Scents
At Henry & Co, we're proud to think and create differently. Our wonderful Reed Diffusers are a celebration of that.
As a family-run business with proud roots in the world of home fragrance. Our dedicated team of scent experts (they love that title) work hard bringing fabulous scents to your homes. Whether it's celebrating the best of floral Spring, or warming scents in the build-up to Christmas, our fantastic range of diffusers has every base covered.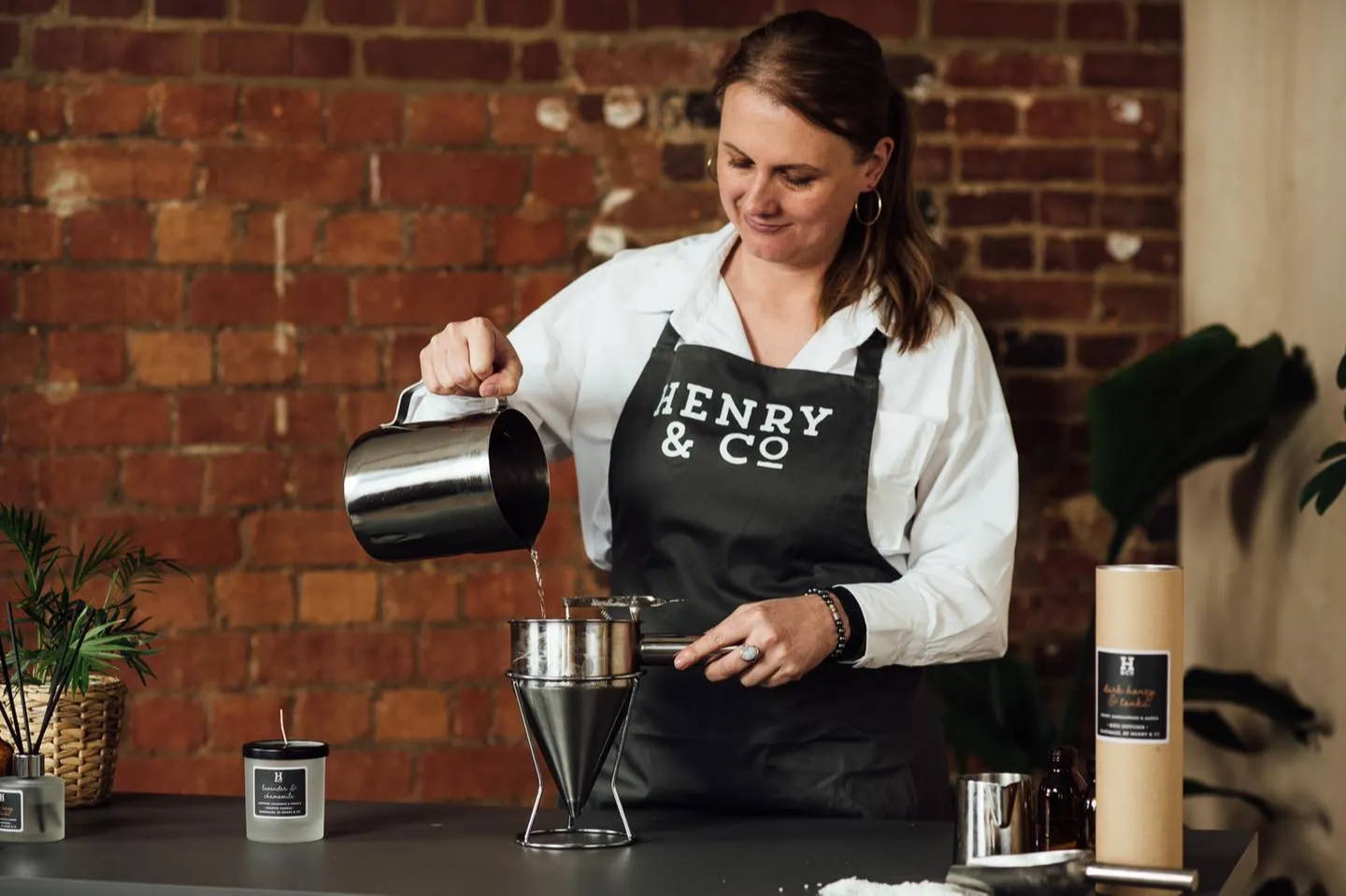 Diffusers handmade with love and Care
We pride ourselves on our exceptional home fragrance products and the small team that produces them. Every one of our products from wax melts to candles are measured, mixed and poured by hand in our Yorkshire workshop and then packaged to be distributed throughout the UK.

Our highly skilled team of fragrance experts are trained to make each and every product with care and precision to bring you the highly fragranced and long lasting scents of Henry & Co Home Fragrance. We'd love to know what your favourite fragrance from Henry & Co is, comment it below and find your fragrance bestie
---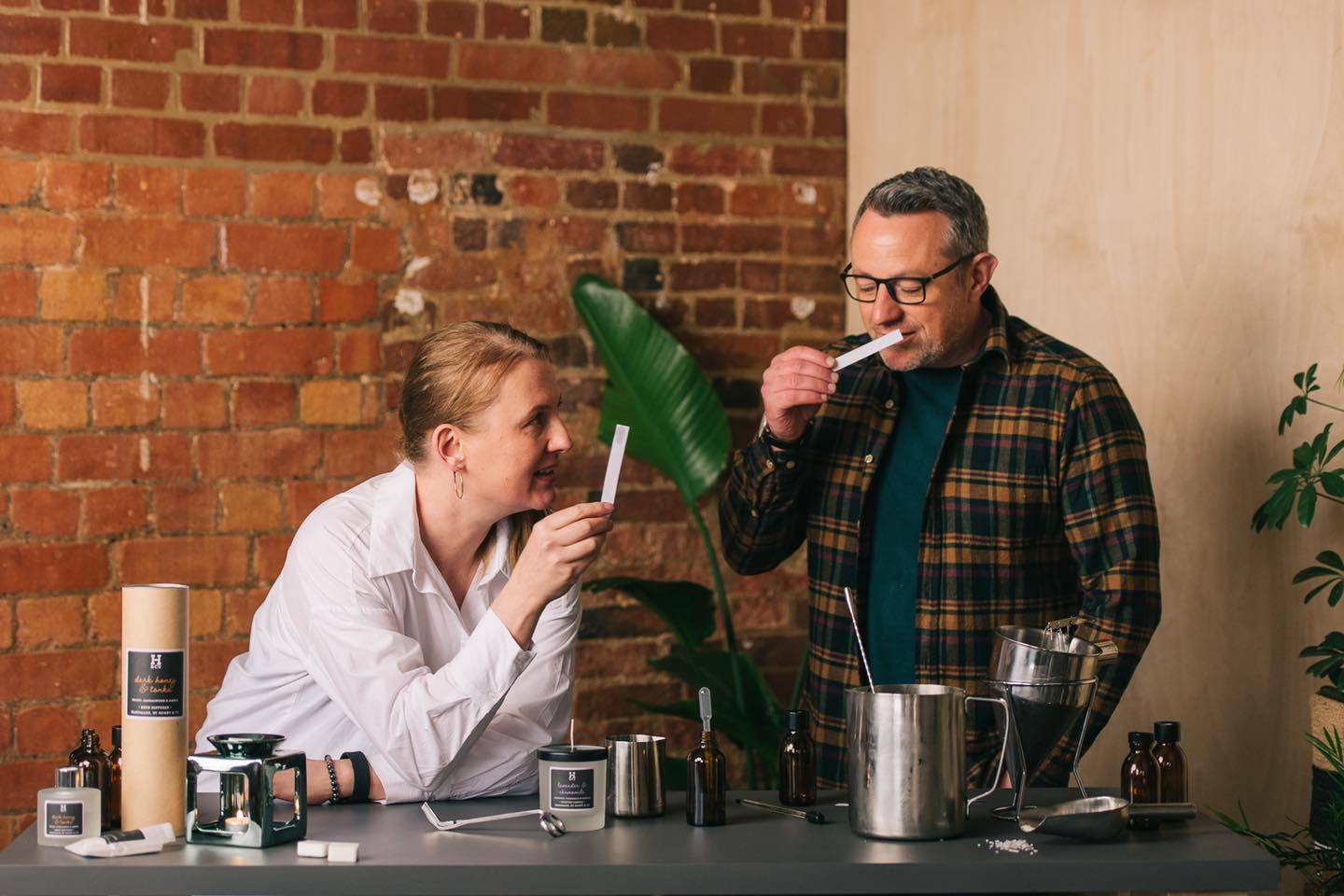 The Henry & Co Home Fragrance Story
Our founders Mark and Jo had been working together for many years within Mark's retail company, specialising in gifts and home fragrance. Jo has always had a passion for home fragrance and has spent years perfecting her talent while making her own candles, wax melts and diffusers for a number of years in her spare time as gifts for her loved ones.
When our Henry & Co retail stores had no other option than to close and lockdown was in full swing, it gave Mark and Jo the time and space they needed away from the retail business to progress on a dream they had for many years, to create their own brand of home fragrance products. By blending Mark's business skills and creativity with Jo's knowledge and talent for producing amazing home fragrance products - Henry & Co Home Fragrance was born.
Looking for scents that last?
---
---
Found your perfect diffuser scent?
If you've found "your" scent, then you'll be delighted to know we can offer you your favourite scent in a small refill bottle, so your diffuser can remain pride of place and your home gets the lovely scent you've been used to.
---
---
---
We always go to this shop when we have a family birthday. Beautiful things to spoil someone special with.
The smell is divine and fills the room with a gorgeous, subtle aroma. I will definitely be buying them again
I have burned the Lemongrass Lime and Ginger in the kitchen and the Dark Honey & Tonka in the lounge. Both fragrances are beautiful and last for ages. I am on my fourth burn session with both (about 3-4hrs each time) think I will need to replace them after this one. Great product at a good price.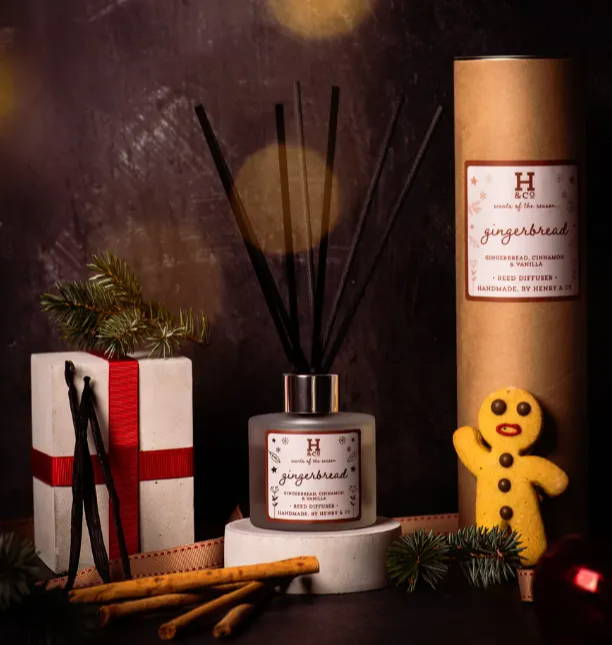 Looking for Christmas Diffusers?
Festive Fragrances for the most wonderful time of the year! Choose from four festive fragrances Spiced Citrus & Clove, Gingerbread, Festive Cranberry and White Christmas. Fill your home with the scent of the season with Henry & Co Home Fragrance.
Our range of high quality, long-lasting diffusers are perfect for the festive season. Evoking memories of festive bakes and Xmas celebrations of old, there is nothing like the smell of Christmas! From warming gingerbread, to citrus to cloves, our specially selected fragrances are sure to invite people in!